Perhaps one of the most recent famous Prippy examples on TV comes in the form of
Serena van der Woodsen
on
"Gossip Girl."
This guilty pleasure is as much about the style as it is about the... um well.. substance? Okay - it's all style!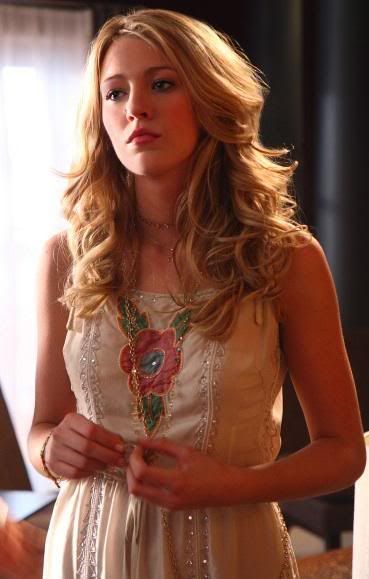 I love her outfit in the first episode... classic stripes, great leather coat, a neck scarf* done right, and dark slim jeans.
With wind-blown hair and pretty simple makeup, her bohemian-meets-boarding school chic works. I really love the white dress below with the crazy braided up-do!
This season, our girl Serena is much more polished as she works her way through avoiding college with jobs in PR. Gotta say, I'm missing her Prippy style!