Truth be told, I haven't been a big
Banana Republic
fan in years... but today I needed a little retail therapy to cure a rough day at the office, and I was pleasantly surprised to find
this
gorgeous
dress
at a reasonable price right inside the door.
These photos don't do the dress justice... it is way more vibrant and totally a maxi in real life (and I'm 5'9"!).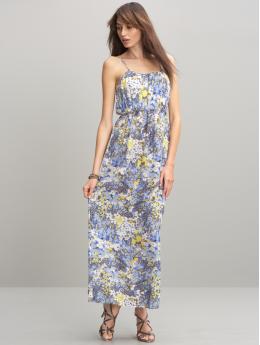 WIth the slew of weddings I have this spring and summer, I know I'll get a ton of use out of this
beauty
... but I really need your help!
I'd love to perfectly accessorize it with some statement earring... or a perfect necklace... and it would be AMAZING to have your help! So pretty please let me know if you've seen any great pieces out there to complete my look.