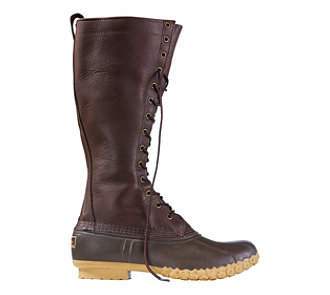 Prippies love'em some
L.L. Bean
! It's practical, and comes with a lifetime guarantee that Prippies go crazy for!
The best part about the temperature dropping, is that I can start wearing my knee high
Bean Boots
with dresses! I can remember my friend's mom wearing the loafer Bean Boot, with matching socks and turtlenecks... whatever's your pleasure, I guess!
Rather than opting for the Tory or Marc version, consider going for the
original classics
and saving yourself some Christmas money!