"The way I see it, if you want the rainbow, you gotta put up with the rain."
Dolly, Dolly, Dolly! I love her and can still remember a childhood trip to the Grand Ole Opery where she sang and pranced her heart out! Honestly, I just want to give her a hug.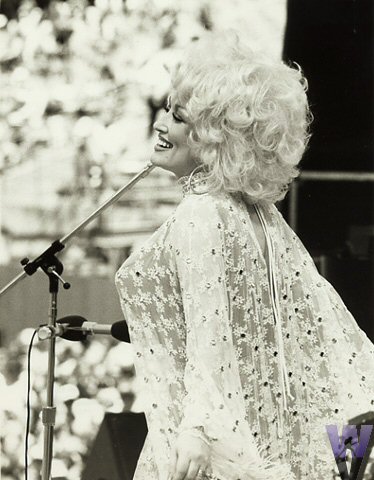 While flicking through the pages of the phenomenal jukebox at Saturn Bar, I was reminded of what a talented singer and songwriter she is and couldn't pick just one of her tunes (Jolene, I Will Always Love You, Islands In the Stream)! Once the songs came on, people of all ages started tapping their toes, singing along, and even cutting a rug. Not only is her music great, but she really seems a like generous (her philanthropic work is truly remarkable), sweet, smart, happy woman.
I've had a case of the blues this afternoon, and listening to her singing as well as thinking about her happy demeanor helped to cheer me up! She doesn't apologize for who she is and she does things with her touch every time. Thanks Dolly!