The first big jewelry purchase I made was a pair of
Alexis Bittar
hoop earrings in 1998... and I've been collecting his pieces ever since!
His carved
lucite earrings, bracelets, rings
, and
necklaces
are gorgeous. They add a modern touch to anything you could possibly be wearing, while still looking classic. His heavy antique influence makes the pieces absolutely timeless.
Plus,
his
story is awesome! As a kid, he was intrigued by vintage jewelry, and he sold pieces in his teens to pay for a club life in NYC.
As
Alexis
left his partying days behind him, he focused on creating his own pieces, eventually selling his goods on a street corner in Soho. People took notice, and so began his jewelry line's success.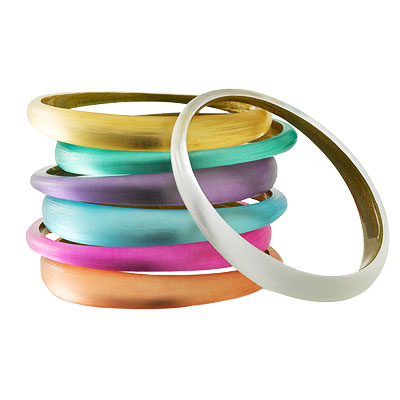 Statement jewelry has always been a staple in a Prippy's wardrobe, and I can't wait to stop in
Alexis' Bleecker Street shop
the next time I'm in NYC!