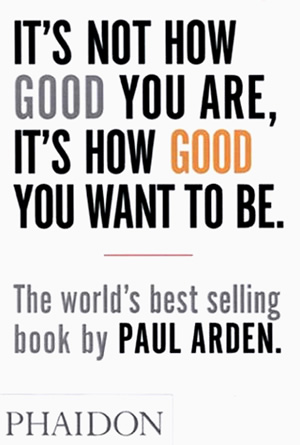 "Your vision of where or who you want to be is the greatest asset you have."
This book is kind of my bible. Meaning, I
LOVE
it!
Paul Arden
was an advertising executive who many consider one of the greats!
And in his book,
"It's Not How Good You Are, It's How Good You Want to Be,"
he spells out what in his mind leads to someone being successful. It's a quick read and it will change your thinking about business, ideas, creativity, and success.
HUGE
recommendation for checking out this book!