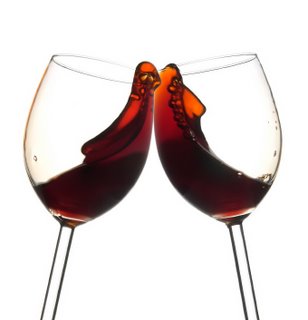 This weekend was too quick! I hope you all had a fabulous time!
On Saturday night, Bry and I headed over to a blind wine tasting to help our fantastic friends pick the pinot noir for their September wedding up in Vermont (
SO
excited already!).
Having never done a real wine tasting, I was worried about not knowing enough... but I know what I like and don't like... and that was all that mattered!
We ended up narrowing it down to 2 bottles... and the winner of the blind taste test was the
least
expensive! Pretty amazing!
I'd love to do this again with other types of wines and totally recommend this party idea. Who wants to raise a glass?