DISCLAIMER: This post is not sponsored by Tablet Hotels or The Pink Sands... though I LOVE both and would proudly pimp for them... I just think this contest is amazing!
If you've been reading The P.H. for a while, you'll know that Harbour Island is one of my favorite places on the planet.
This teeny tiny island in the Bahamas is heaven. Seriously. Gorgeous pink beaches with turquoise water, ridiculously awesome and friendly people, great places to eat and drink, and a vibe that can't be explained make this place a dream.
Plus, you can drive around in a golf cart (
the island's main mode of transportation
) super tipsy and fit right in. Love that!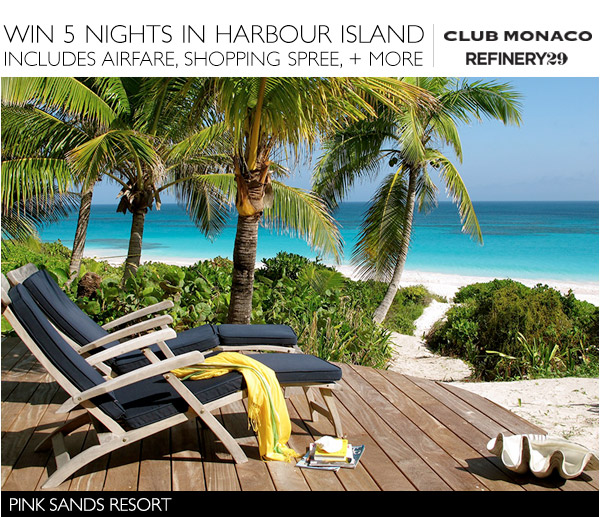 Very good friends got married at the Pink Sands last year and we returned to the island for our honeymoon. We loved every minute of each trip so much, that we're already planning our trip back for early 2013!
But, my fingers are crossed that somehow I'm lucky enough to win this insane-o
contest
to have a luxurious vacation at the fabulous
Pink Sands
. If I happen not to be the
winner
, I hope YOU are, so
enter
!